Sunburn Festival 2019
In what seems to be a massive piece of announcement, Sunburn will head to Goa this December, for the flagship event – Sunburn Festival.
Register NOW to access Pre-sale tickets and SAVE 40%. 
In 2016, the festival had been forced to leave its home for 9 years, and move to Pune for its 10th anniversary. Even though it might have enjoyed some successful editions at Pune, there is no doubt about the popularity that Goa held when it came to the flagship event and it seems like a lot of prayers have been answered, with this news announcement.
Earlier this year, Sunburn held a smaller, sleeker version in Goa called Sunburn Klassique, at the Vagator beach.
And that's where Sunburn Goa 2019 will take place, over a period of 3 days – a throwback to the previous editions that had been held at Goa.
Over the past few days, Sunburn Festival has been posting teasers on its FB page.
One of the main reasons why Sunburn had been forced to move out of Goa was the cost of the high inputs, to set up the festival.
According to this excerpt in Indian Express, Harindra Singh, chief managing director of Percept Limited, had this to say, "We used to get 70,000-80,000 people a day. We left Goa as the costs had gone up. Government taxes, and fees had become too expensive. Hotels and flights were expensive."
"In Goa, when it comes to December, everything goes up. Excess tourist inflow during that time also puts a strain on the infrastructure. Even fans had to pay too much," he added.
It will be interesting to see how Sunburn has managed to find a solution to this problem considering Goa still continues to be a major tourist destination towards the end of the year.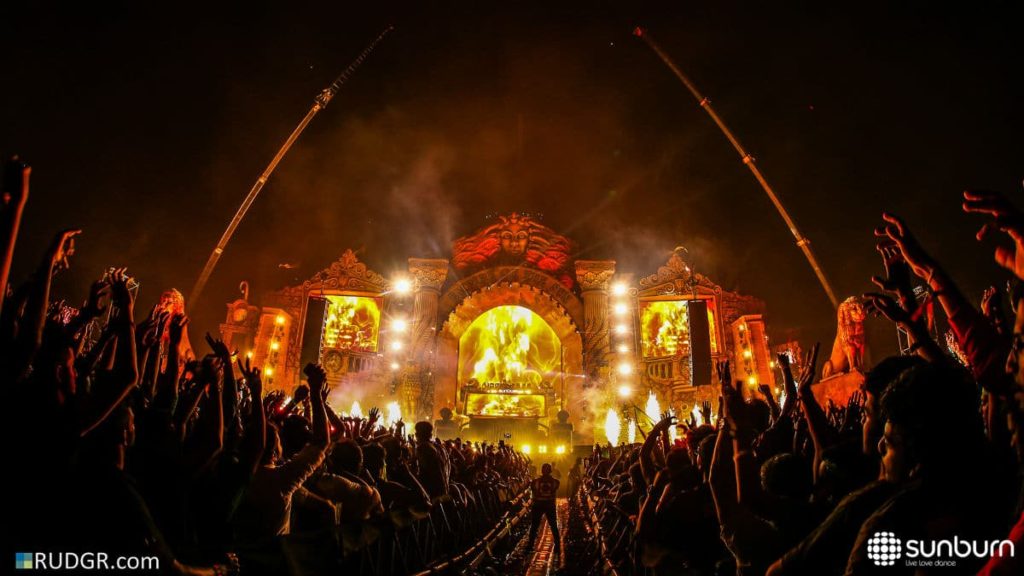 Image courtesy: RUDGR
For now, we are excited about Sunburn Goa 2019, and can't wait to see the lineup! Which DJ do you want to see at Sunburn Goa 2019? Don't forget to let us know below.