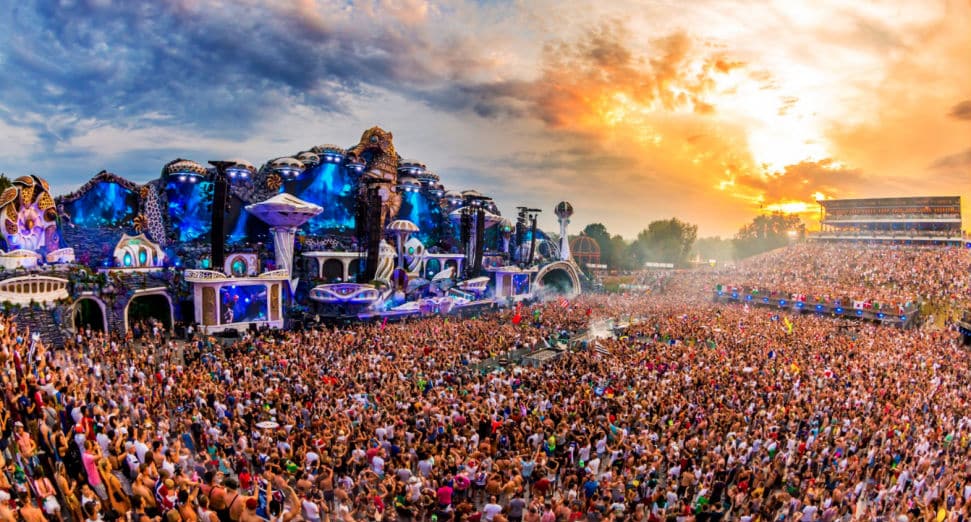 After selling out Global Journey tickets in a matter of minutes, Tomorrowland revealed stage hosts for its 2020 edition.
With the stage hosts being announced, patrons can now check the list and get a rough idea of what to expect from this year's edition of Tomorrowland.
Tomorrowland took to their socials to post a picture, naming out all the stage hosts for their upcoming edition and the list is very diverse and has surely lived up to the expectations of the patrons.
This year's edition will see a significant amount of stage hosts making their debut. Adriatique will be making its first impressions at the core stage. Amelie Lens and her infamous "EXHALE" party will also make their first appearance during this edition providing the much-needed love to the now growing Techno fan base.
UK Based Techno Legend Carl Cox will host a stage of his own alongside many other techno stage hosts such as Papa Sven's "Cocoon" and Tale of Us' "Afterlife".
Harder genres will be hosted by the Hardstyle collective Q-Dance with each day being hosted by different artists. This year's Q-Dance stage hosts are Tweeka Mania (by DaTweekaz), Noisecontrollers, Ran-D, Pussy lounge, D-Block & S-TE-FAN, and Rave into Space. Footworxx is also making a comeback to feed some delicious Old-school Hardcore and Gabber sounds to the crowd.
Armin van Buuren's "A State of Trance" will be spearheading the Trance movement within the festival for both the weekends whereas Alteza records and PsyGathering will cater to the psychedelic music community within Tomorrowland on their respective stages.
There was no mention of HOLO, STMPD Records or KNTXT for now. However, one can observe that the Freedom stage is not allotted to any stage host on 17th, 18th, 24th, and 25th July.
Tomorrowland is set to take place over two weekends – 17th, 18th, 19th and 24th, 25th, 26th July respectively. Fans who are interested in taking part in this massive festival can pre-register for the ticket sale here.
Line-up for the festival is not announced by the time of writing. For more information on the festival, make sure to stay tuned to the page.
Latest posts by Mmkrishna Cherla
(see all)