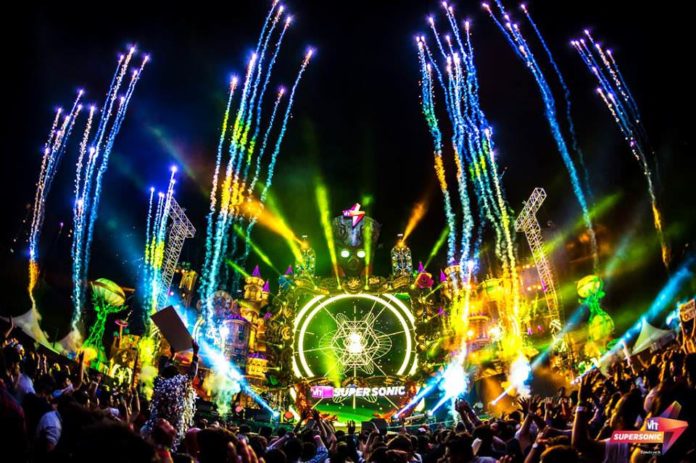 VH1 Supersonic Pune 2019 Lineup
Over the past few years, Vh1 Supersonic has set new benchmarks and emerged as the biggest multi-genre music festival in India. Here's the vh1 supersonic pune 2019 lineup
With a musically diverse lineup, multiple carefully curated stages and lively experience zones, you have plenty to choose from at this two-day festival. The sixth edition of Vh1 Supersonic will be held on 16th and 17th February 2019 at Mahalaxmi Lawns, Pune.
The earlier phase of artist announcement had dropped big names from across genres – the undisputed king of dance music Marshmello, experimental electronic music whiz Bonobo Live with his incredible live set, and even dance floor smashers like Troyboi and Tropkillaz. This phase of artist announcement, that includes 20+ international acts, sweetens the deal furthermore. One of UK's biggest Drum & Bass live acts Rudimental DJ make their way to India, along with post-punk indie rock champions and incredible live performers Two Door Cinema Club who perform in the country for the first time. Another unexpected addition and a first for India is international rapper Jaden Smith, who will perform his debut album 'Syre' which was three years in the making and is known for its absolute top-shelf production. With the festival dipped in dance, ambient, hip hop, indie rock, drum and bass, techno, house, reggae music and more, Vh1 Supersonic has successfully brought together the biggest and most diverse lineup of the festival season.
The festival curator of Vh1 Supersonic, Nikhil Chinapa said, "Vh1Supersonic continues to break new ground and push boundaries with our diverse lineup of artists. Jaden Smith, Two Door Cinema Club, Gaiser and Breathe Carolina all play their first ever gigs in India at the sixth edition of our festival in Pune. Rudimental return to Vh1 Supersonic with the release of their brand new album Toast To Our Differences which drops on the 25th of January. I'm incredibly excited to know that fans are going to experience an avalanche of new music, new genres and brand new experiences at our festival in Pune!"
If music is your escape, and you await the perfect experience, this is the festival for you. Pack your bags and get ready to depart on a musical journey.
Let us know what you think about the VH1 Supersonic Pune 2019 Lineup!