Social media is an effective method of promotion.
Today, billions of people communicate on Instagram, Twitter, Facebook, or WhatsApp, which means a large audience can see what you offer through social networks.
Indeed, SMM has made significant progress in the business field in recent years. For example, you are going on a road trip to Florida and are looking for cheap Alamo at Miami Airport car rental deals. Then, you accidentally saw suitable car rental offers while scrolling through your Instagram feed. Probably, next, you will click on the link, go to the car rental website and make a booking.
From the customer's point of view, SMM looks pretty simple – you create a community, post beautiful pictures or memes there, and thereby attract new subscribers. Unfortunately, this is far from the optimal SMM strategy. If looking professionally, you need to think about numerous things besides posts and ways of interacting.
So, the plan is the first thing a business owner should take care of at the beginning of promoting a product and a company. Here are some critical steps to creating a successful SMM strategy:
1. Set goals
Getting more sales can be the goal, but sometimes it's not the most important thing in growing a business. In addition to sales, your goals might be:
• Improve website traffic – for example, increasing the number of site visits by 5,000 people or 50-100%.
• Increase brand awareness – building a vibrant product or brand community of 50,000 people. This can be useful for connecting with the audience and developing feedback.
• Increase business scaling. It's a great goal if you have already reached the previous ones.
Based on the chosen goal, you need to determine the overall promotion strategy – what the user should come to by visiting your website or social media account. Once you have a goal, you need to break it down into smaller tasks. Next, display a list of actions for each task to solve them and indicate the overall problem deadline.
Thus, setting goals guarantees convenience. At the same time, breaking down the goal into small tasks and actions helps to navigate the process of promoting the product. If you haven't considered something, you can cross out or add some action without compromising the result.
So, you will have a clear guide to action at the goal-setting stage. You can build similar hierarchies in mind mapping applications like MindMeister.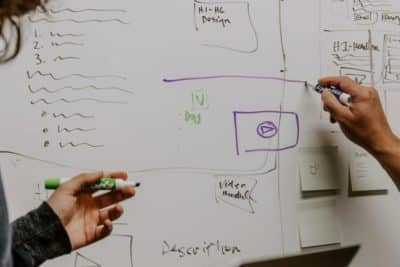 2. Define your target audience
You can understand who to sell to only after a thorough study of the product. If you are a business owner, you already know all of its benefits. And if you are promoting a company's product, you need to study its characteristics first. Personal communication with the business owner or sales manager will help.
In addition, you can explore the company's website and forum. Also, we recommend you to find similar companies and products and study their offers.
All social networks have different audiences: these people have a specific age, social status, hobbies, and so on. The audience may overlap, but this doesn't matter much when choosing a social network. Therefore, you need to find a place with the highest concentration of the right people – later you can connect to other social networks.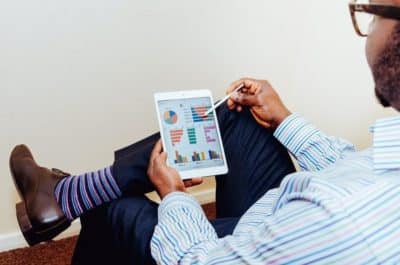 3. Create and design your account
Setting up a community or account is an integral part of an SMM strategy. It directly depends on what goals the business pursues. In the case of a large company, you need to take care of the identity. That is, keep the corporate colors, logo, and overall design in accordance with the brand style. This design will allow you to personalize your account, attribute it to a specific company, and increase brand awareness.
When creating a community for a small company without clear branding, you need to make a group cover and all its design in order to attract an audience.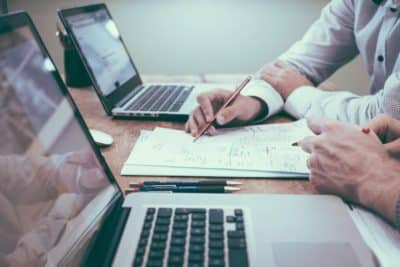 4. Think of a social media content plan
Based on the audience information, you need to choose the format in which you will communicate with potential customers and buyers. Possible options include:
• Online magazine;
• Blog with useful information;
• Personal blog;
• Entertaining channel.
To increase audience engagement, you need to intersperse commercial posts with entertaining and informational ones. Topics may vary:
• step-by-step instruction;
• review;
• entertaining post;
• testing;
• presentation.
There are many options to choose from, and you need to alternate them in order to interact with the audience effectively.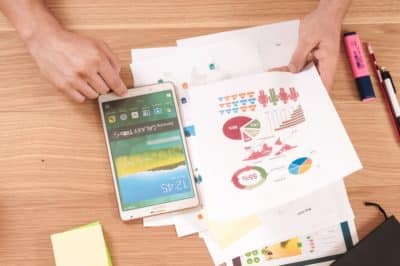 5. Use different SMM tools
Your main task is to start posting. So, create a post database to form the interest and give a reason to stay subscribed. The first posts should tell who you are and what you offer. Then, try to entertain the audience a little.
When you create a base of subscribers, you can start promoting. Advertising with influencers, targeted advertising, advertising in thematic communities, contests, and other SMM tools will help you with this.
In the summary, creating an SMM strategy is easier than you might expect. However, you need to control the process. For this, check the reach of your posts, audience engagement, and other qualitative indicators. Also, research and monitor the activities of your subscribers. And finally, test different SMM formats, which will help you form the best approaches to promotion.