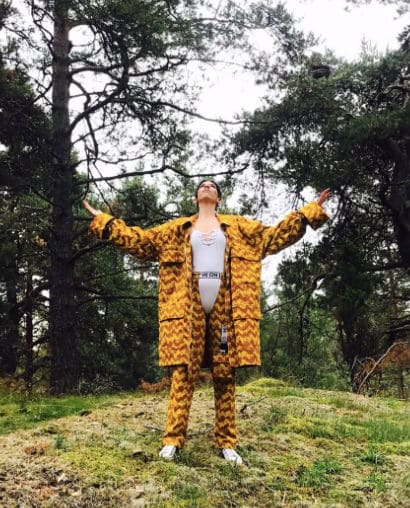 Ana Rab, better known by her stage name GNUCCI, is an exuberant Yugoslavian/Swedish artist and performer.
Proudly self-made, Rab is establish-ing a worldwide presence for herself and is currently making appearances and performances in Mexico, Europe and more. Her debut album 'You Know I'm Good Lets Be Great', captures Ana diverse style that can be described as pop for a new decade; rich with textures and beguiling sounds created with synth, vocal instrumentation, and bombastic bass.
Now, GNUCCI unleashes her fierce feminine energy, with a brand new music video of You know I'm Good Lets Be Great album cut "Little Girl." Directed by NYC and documentary producer Nire, the singles visual counterpart places Ana deep in the kernel forest, joined together with a host of young women embracing their inner and outer body strengths. Ana and producer Nire are no strangers in collaborating, as she spearheaded Nire's "Shapeshifters" documentary as Musical Director for the film. On "Little Girl," GNUČČI's spoken rhyme unleashes over eastern Hip-Hop, and electro-bass influences with a charming demeanor and the ethos of the single convey's the importance of community by curating support-groups and coping mechanisms.