Best EDM Festivals in the World
One place that brings together a whole mass of people together, in celebration is a dance music festival. It is a spectacular display of colors, cultures and different kind of music and these festivals have just become bigger by the day. Here's a list of the Best EDM Festivals in the World.
10. Burning Man – Black Rock City, Nevada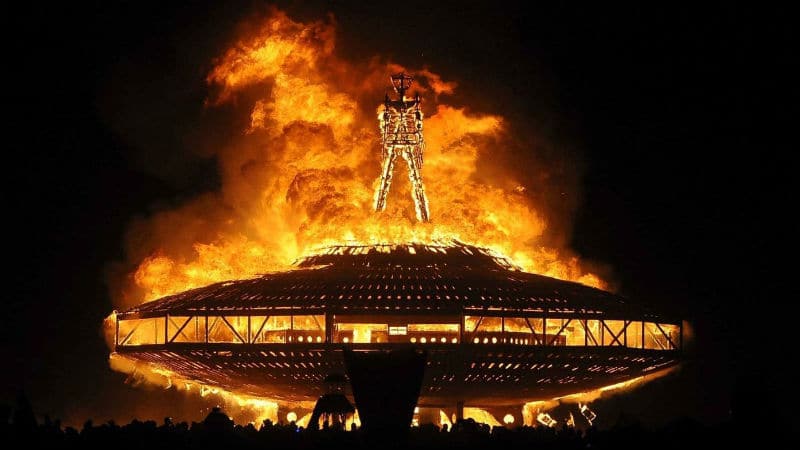 The 32-year-old festival is regarded as an experiment in community and art, and is inspired by principles which lead towards the unification of humanity. To signify its name, the festival also has a ritual of burning down a large wooden effigy which is shaped like a man. It is a festival for expression of the self in many forms including electronic dance music. With Terbo Ted being recognized as the first DJ played at this festival many years ago, the festival has seen the likes of Armin van Buuren, Carl Cox, Marcus Schulz and many more. This is one place where you can intimately experience many aspects of art and of course, amazing dance music.
9. Electric Zoo – Randall's Island, New York
Starting off in 2009, the next festival in our list of the Best EDM Festivals in the World features big names like Armin van Buuren, Deadmau5, David Guetta and Ferry Corsten, the festival has risen quite quickly. Drawing hundreds of thousands of people, it has also been nominated multiple times in the International Dance Music Awards.
8. Sunburn Festival – India
The festival that starting in the beaches of Goa in India, became one of the biggest festivals of Asia. With over 350000 every year, it is an incredible musical extravaganza. Shifting from Goan beaches to the hills in Pune, it has risen multifold!
7. Sensation Festival – Amsterdam, Netherlands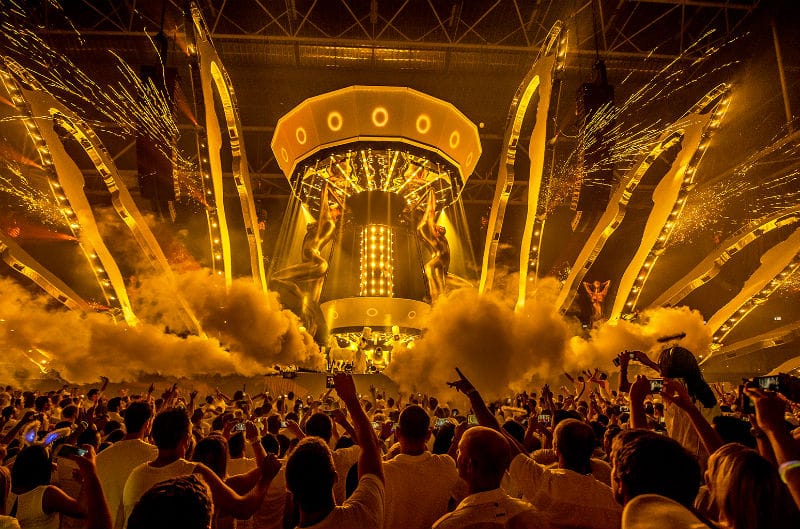 An incredible festival which not only focuses on great music but also combines a lot of live acts and performance is how you could define Sensation Festival. One interesting feature is that it unifies the whole crowd in a brilliant manner as everyone is dressed in white, while the festival itself adds all the color!
6. Amsterdam Dance Event and Amsterdam Music Festival
One of the most revered events in the dance music world is the Amsterdam Dance Event which is a congregation of dance music lovers, artists, organizers and other professionals in the industry who involve themselves in an intense experience and exchange of ideas through conferences and conversations between all those that attend the event. The Amsterdam Music Festival is a grand party that happens during the ADE and is one festival that all young DJs aspire to play at. It sees the most amazing of talents every year and the DJ Mag Top 100 polls are revealed during the event. For an immersive experience and understanding of dance music and the industry, this is the place to be.
5. Electric Daisy Carnival- Las Vegas, USA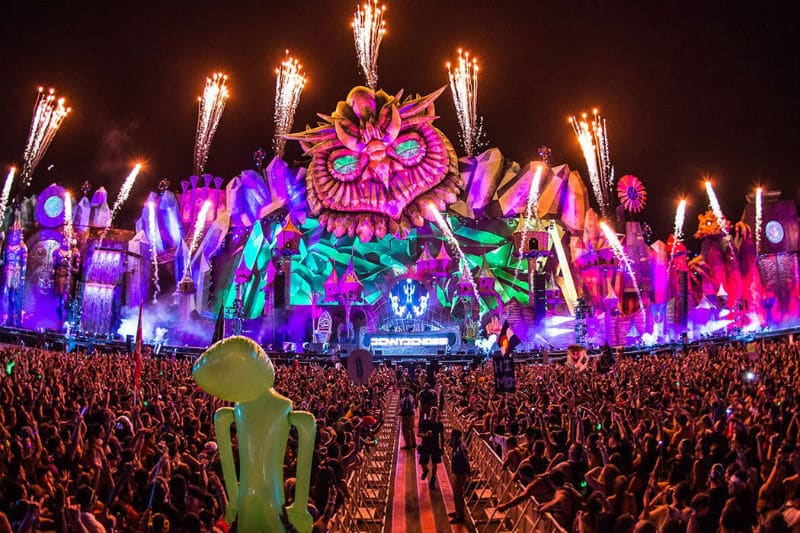 The annual festival held in Las Vegas is one of the biggest festivals in the world. Opening up its wings to venture into Mexico, UK, Brazil, Japan and India, the festival has grown by leaps and bounds! Drawing more than 400000 people each year, it is one that every dance music lover must attend.
4. Creamfields – United Kingdom
Another huge festival that took birth in England is Creamfields. It brings together the best of acts and people from everywhere. Taking place during the August Bank Holiday weekend every year, it is one of the most sought-after festivals!
3. Coachella – California, USA
The massive festival is not just a music festival but is also a festival of arts! Founded in 1999, the festival has seen some incredible acts play every year and is much respected. It is one festival that also focuses on environmental sustainability.
2. Ultra Music Festival – Miami
The Festival that began in 1999 in Miami, is one of the most influential ones, with events happening across many locations like Croatia, Brazil, Indonesia, South Africa, Buenos Aires, Ibiza, Japan and many more. The popularity of the festival will also take it to Hawaii, Uruguay, and Russia in 2019. It is certainly every young DJ's dream to play on one of these stages.
1.Tomorrowland – Belgium
The world's biggest festival is the Tomorrowland festival that started in Belgium in 2005. Drawing more than 400000 people every single year, it is literally the heaven for dance music lovers. It is an immersive experience that spans across two weekends and features the best of talent from across the globe. It also happens at the Chattahoochee Hills in Georgia, U.S, and Brazil. The debut Winter edition of the festival is set to happen in France, later in 2019.
Let all your friends know and start making plans and experience the Best EDM Festivals in the World! Share now!
Latest posts by Pavan Kumar
(see all)