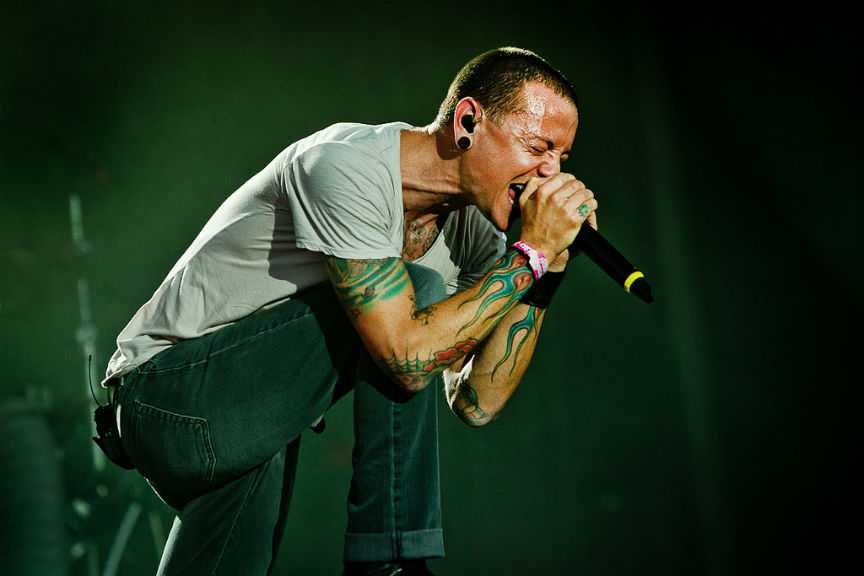 Linkin Park lead singer, Chester Bennington was found dead at his home in LA. The 41-year-old is reported to have hanged himself on July 20. Mike Shindoda even tweeted, "shocked and heart broken", but it's true. An official statement will come out as soon as we have one."
Shocked and heartbroken, but it's true. An official statement will come out as soon as we have one.

— Mike Shinoda (@mikeshinoda) July 20, 2017
Chester struggled with drug and alcohol addictions at multiple stages during his lifetime. He was also molested by an older man, when he was a kid. He was quite open about the above troubles that he had.
Linkin Park first gained popularity with their debut album 'Hybrid Theory', which was released in 2000. Ever since then the band has been experimenting with different genres and their most recent album 'One More Light' reached #1 spot on Billboard Top 200.
This is a really sad day in the music industry as we have lost the voice behind tracks like 'In The End', 'Somehwere I Belong', 'Numb', 'What I've Done' and many more. Chester will always be remembered for his distinct voice.
— LINKIN PARK (@linkinpark) July 20, 2017
The music fans must be mourning the loss of this legend and will most likely be listening to their tracks on repeat. We've picked 5 best EDM remixes of Linkin Park tracks as a tribute to Chester. Listen to them below:
Latest posts by Ranjiv Asher
(see all)