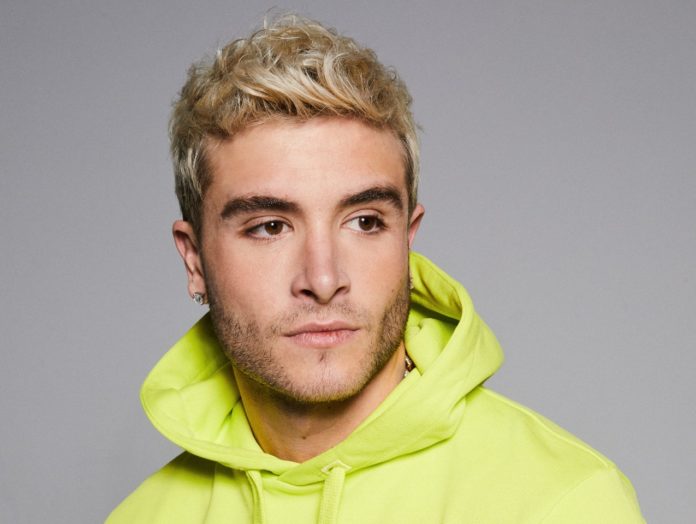 Danny Avila is launching his Musical Production & Professional Networking Masterclass alongside digital educational platform AULART, which offers video masterclasses and courses instructed by the most respected artists and professionals of the music industry.
The Masterclass will see Danny invite us into his studio to delve into his mixing and production techniques, plus the use of hardware and software. He'll also technically analyse some of his most famous tracks, whilst also sharing his own musical strategy and vision, derived from what he has learned from years of experience on the electronic music scene.
We caught up with Danny Avila to learn more about how this production masterclass idea came about, and his favourite producers at the moment.
T.H.E – Hey Danny! Welcome to T.H.E – Music Essentials. How has 2021 kicked off for you?
Danny Avila – Hi, thank you and thanks for having me. Oh yes, 2021 started great for us. I just came from Thailand, where I could play some shows and and we are also having positive news about the vaccine, which (fingers crossed) will allow us to look more optimistic towards summer and beyond. I'm also happy with the music Im doing at the moment. I found my own sound and I'm trying to develop it in the next upcoming releases.
T.H.E – What inspired the idea to have your own production masterclass?
Danny Avila – I always felt motivated and honored about sharing my skills and what I've learned through the years with other people. Nothing feels better than having someone interested in your knowledges. I've helped many people to improve their DJ skills during the past years and now I have the chance to show everyone my music production skills.
T.H.E – For upcoming producers, what do you feel this masterclass will have, that they might not see with other similar production workshops?
Danny Avila – In this masterclass I'll show you how I produce my tracks, how I prepare my DJ sets (and what makes them unique) and I also talk about the music business & the workflow inside of it, which is kind of unknown for most of the people and this is what we personally thought it could make it even more interesting.
T.H.E – When you were an upcoming producer, what challenges did you face and how do you feel they have changed when we look at today's generation of upcoming producers?
Danny Avila – When I started music production there were not as many tools as we have today in our hands and DJ skills were much more valued than making music. Nowadays you need to make a hit, or at least a lot of quality music, to be known and get booked for shows.
T.H.E – Lastly, which 5 producers do you look up to in the industry, and why?
Danny Avila – The 5 producers I really look up to are Camelphat, Morten, Prophecy, Don Diablo & Swacq because they have their own recognizable incredible sound and that is what I've been trying to develop for myself during the past years and im finally achieving it now and I can't tell you how happy I am about it. I really can't wait to show you my new releases that are coming soon.