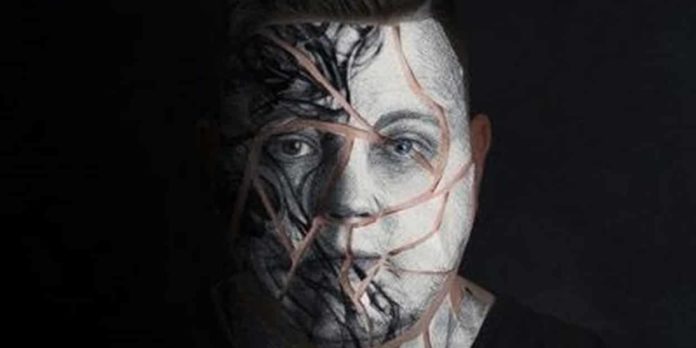 Dedicated, hardworking, and energetic – three words that are probably the best attempt to briefly describe what the Norwegian hot-shot Ørjan Nilsen is about.
In the last few years, he has been wowing audiences across the planet with his take on what a 21st century DJ and producer should be about. Ørjan Nilsen quickly established himself with an infectious blend of all things chunky and groovy, his energy and presence behind the decks have taken him around the world playing at some of the world's finest clubs and biggest festivals, from Sao Paulo to Sydney and many places in-between.
One thing is certain, there is no stopping this Norwegian prodigy, as he is on a mission, be it in the studio or in the DJ booth, Ørjan Nilsen is determined to surprise. Now, he's back with a brand new album "The Devil Is In Detail", and we sit down with him to talk about all things music.
Shivani – Hey Orjan! It's great to be speaking to you! Firstly, congratulations on announcing your latest album "The Devil Is In Detail". Is the excitement building?
Orjan Nilsen – Thanks for wanting to! And thank you for that, been one hectic year for sure. The excitement is real, and has been for quite some time, so many tracks I've been quite anxious to show the world!!
Shivani – You also released a new single "Don't Need To Know Your Name". How did you decide upon the name?
Orjan Nilsen – The name comes from the vocalist due to the lyrics actually. Most of the names of vocal tracks are based on the lyrics, which to be honest helps a lot, sometimes I feel like picking the title of a track takes longer than actually making it!
Shivani – Could you give us a hint on some of the collaborations in the upcoming album?
Orjan Nilsen – Indeed! Quite a few in here! Damon Sharpe has been a part of TWO tracks on my album, Phantom Heart and Ghost Ship. And I also included a collab with one of my best friends, Vegar (Fingerling) which was a product of a weekend-long session with football, red wine, and PlayStation! All of a sudden we just went into the studio and two days later 1 Like You was done!
Another collaboration I had really a lot of fun making, was 'Chosen One'. Most of that track was actually produced in Vancouver with my good friend Mike James and his son Sam Russell!
Shivani – You also have an upcoming launch party at ADE with some really special guests! Could you tell us something about that?
Orjan Nilsen – When we decided that we will release the album during ADE it was only natural that we hosted a show as well. We wanted to do something different and special – not your usual 5 DJs lineup, 1 hour sets and voila! So I invited very close friends of mine to spin a few tracks, there will be god knows how many surprise b2b's and it's just overall a fun night where people will randomly jump on the decks and have fun. I will play a 1.5hr set showcasing the album, brand new visuals and it's going to be super, super fun, I promise!
Shivani – If you could have one track from the album that you could get remixed by any artist, which track would you pick and which artist would you pick?
Orjan Nilsen – Hm…Now that's a toughie, so many awesome producers out there! But maybe a Jauz remix of Samhain? I don't know why, just think that would be cool! Or an Axwell remix of Ghost Ship!
Shivani – Will you be embarking on an album tour as well?
Orjan Nilsen – Oh yes, already embarking on a big one straight after ADE and many many more gigs in the planning. First I am going to North America, couple of EU shows and then returning to Asia again!
Shivani – What does the rest of 2019 have in store for you?
Orjan Nilsen – Well let's see, an exciting ADE, another installment of Armada University with FaderPro, new bootlegs and originals, plenty of gigs and then..? CHRISTMAS AND CHRISTMAS FOODS with my beautiful daughter!!
Latest posts by Shivani Murthy
(see all)