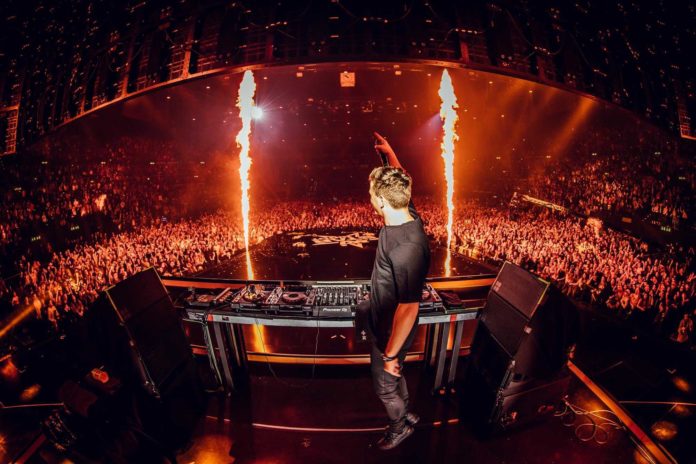 These days, kids like 12-year-old Federico Gardenghi & 20-year-old Martin Garrix have started becoming global DJs/producers and they tour the world way before they turn 21.
So one wonders, how does world #1 producer Martin Garrix, who has a residency at Omnia in Las Vegas play at clubs when he's below the legal drinking age of 21?
Garrix shared his Omnia experience with BBC Radio 1's Cel Spellman. This is what he had to say:
"They start my intro and then I'm allowed to get in the club. They escort me with security and clear the entire DJ booth and the surrounding VIP tables from alcohol. I'm not allowed to be close to alcohol. As my last song is playing they kick me out of the club."
This means that Garrix cannot even hang around the club for a couple of drinks or meet fans. However, the rate at which he's travelling, we highly doubt that he has time.
This reminded us of Red Bull Racing's F1 driver, Max Verstappen, who had a legal track license but didn't have a legal driving licence because of his age!
Garrix turns 21 on May 14th this year! He's looking forward to it and he says it's "going to be crazy."
Check out his latest single – 'Scared To Be Lonley' here!
Latest posts by Ranjiv Asher
(see all)