Earlier during the week, world #1 DJ/producer, Martin Garrix revealed that he was right in the middle of exporting a brand new AREA21 track.
This must get the fans really excited as it has been a while since we heard from the 2-member AREA21.
For those who don't know what it is, it is Garrix's side project along with American rapper, Maejor. Even though Garrix has been very active in releasing new music, this project has only seen 3 releases in the past 18 months. The last release we saw was 'We Did It' in June 2017.
Garrix revealed the upcoming record 'It Doesn't Really Matter' on his Instagram story, earlier this week.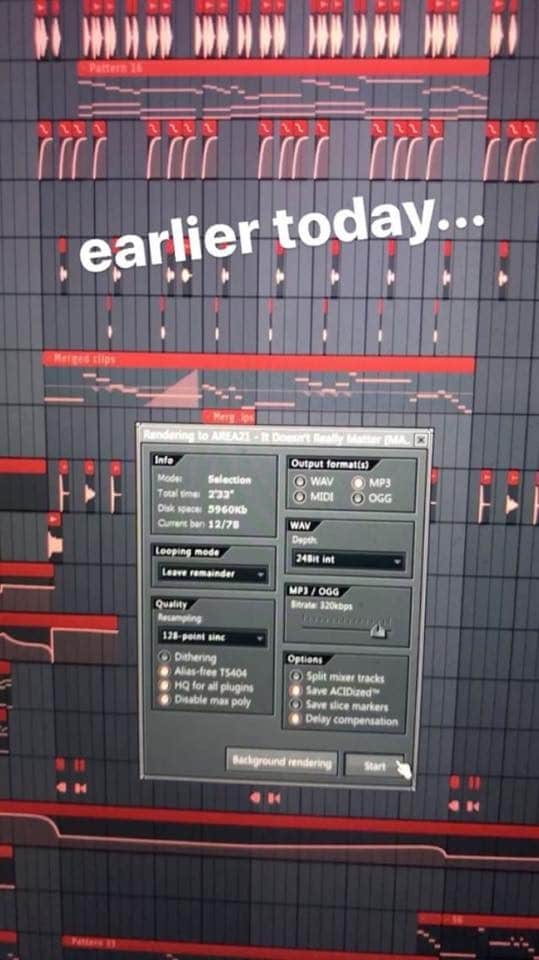 Despite having no other information about the track, fans finally have something to look forward to.
In the meantime, listen to all the AREA21 tracks below:
Now that we've heard something from AREA21, let's hope that Garrix has something in store for YTRAM as well. Stay tuned for further updates!
Ranjiv Asher is an EDM content curator by the day and concert/music festival explorer by night. He is the Asia-Pacific sub lead at T.H.E - Music Essentials. In addition to the above he is also an amateur DJ.

Ranjiv enjoys a wide range of music ranging from electronic music to hard rock and all the way back to the retro classics. His interest in EDM was triggered about 8 years back by the likes of artists like Avicii and David Guetta. The broad spectrum of sub-genres that EDM offers is what excites him.
Latest posts by Ranjiv Asher (see all)