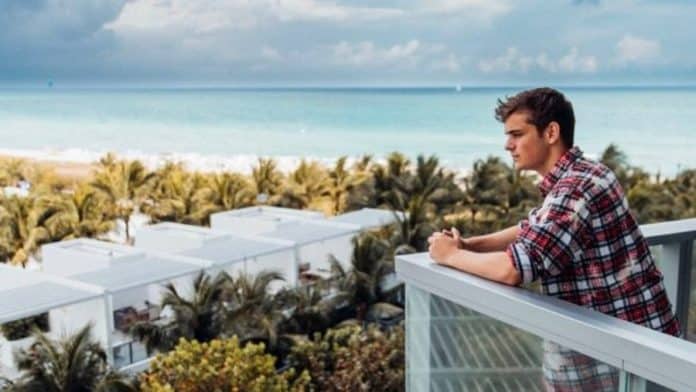 With Garrix's debut club album 'Sentio' released last week, it's no surprise that the brand new Martin Garrix Show episode is all about the album and the creation process behind it.
The 30-min episode is filled with footage of Garrix creating the tracks in the studio with collaborators such as Brooks, Mesto, Shaun Farrugia and Blinders.
Intertwined in the episode is the creation process of the eponymous new live show and visuals that Garrix is currently touring the world with.
Releasing his first-ever club album last week, Sentio is a concept that's meant to reach each and every sense in your body. Garrix came up with the concept after the COVID pandemic created a full stop on all festivals and live music for over two years.
All 11 tracks on the album take us back to Garrix's highly praised old-school festival sound while teaming up with collaborators who are no strangers to him such as Brooks, DubVision, Mesto, and Julian Jordan. The album also features vocals from new-found talent Shaun Farrugia, who can be heard on the album's lead singles 'Starlight (Keep Me Afloat)' and 'If We'll Ever Be Remembered' and the long-awaited collaboration with his good friend Zedd on 'Follow'.
The Martin Garrix Show has been an ongoing staple in the career of Garrix for the past 7 years. The YouTube docuseries takes the viewer on his extraordinary journey, giving an exclusive and personal look into his life and career.