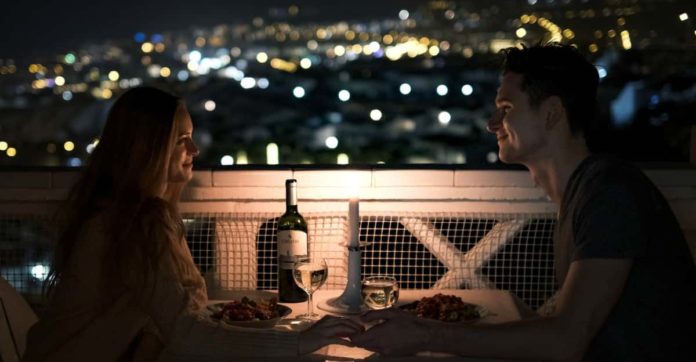 When setting the scene for the perfect at-home date, you must think about the playlist that helps to create a romantic mood, so users of askme4date are ready to share their ideas and experience.
That way, the next time you have someone in your home and you're trying to set a certain mood, you'll know what to do. Here are the ways you can set up your playlist for date night.
Top-5 songs to end your date night with style
Some songs are so perfect that they should be included on everyone's playlist for date night. These songs are ones that can connect people, reach across generations, and help people set the mood that they desire most. Take a look at the top five songs for ending your date with style and reap the rewards of an interested romantic partner.
• Love You Like I Used To – Russell Dickerson
• All of Me – John Legend
• Better – ZAYN
• Broken – Seether, Amy Lee
• The Light – Common
No matter who you are or what kind of music you are interested in playing most often, any of these songs will give you a good variety of ways to end the night. From the amazing vocals in Broken to the desperately-in-love lyrics of All of Me, your partner will get the idea of what you're trying to convey to them. That can make the date last a little longer or ensure that they send you a text as soon as they get home to set up the next date.
Music connects people online
One thing that people often underestimate is the impact that music has on the lives of people around the world. Many individuals believe that music is something a person when it's meant to be shared and experienced together. How can we say that? Well, when you consider the fact that online dating sites have been built around sharing music with people to attract romantic partners, it becomes clear that music has a very significant impact on the relationships that people build together.
Online dating is a great way to meet a romantic partner according to a lot of different criteria. However, it's especially good if you want to find someone that is like-minded and romantically interested. Using the best dating services, you can fill out your bio section with your favorite types of music and wait for someone that shares your love of music to find you. That's not all you get from an online dating service, of course. It's still a major benefit to consider, though.
Listen to the music with someone special for you
Listening to music with someone that is special to you is a great way to set up your playlist for date night, too. Not only can listening to music with another person let you know the types of music that they prefer, but it can also serve another benefit- giving you the chance to learn about new artists and musical styles that you haven't heard before. That will give you an advantage and cut down on the time you have to spend researching to come up with the perfect playlist. However, you might also get distracted for several hours after finding great new musicians!
Music is one of the most impactful forms of art in the world. It's perfect to share with someone else. While setting up a playlist for a date might seem hectic, you can utilize what you know of their personal tastes to find artists and songs that are interesting, attractive, and will make the dates you have go well.