Everybody wants to kick back and relax at the end of a busy day. People love to take strolls down the park, read a good book, or watch a classic movie.
In some cases, it is better to let the mind unwind and do nothing. Everybody can agree that taking a walk or being alone with nature is better when you listen to great music.
Playing some tunes doesn't only help you relax during leisure time. It is also a great way of concentrating during work. Students often find that if they need physics homework help, music works great. Different people relax with different kinds of music. Of course, some of them find relaxation from listening to a new Sepultura or Powerwolf album. But, for the rest of us, these bands will do the job:
Air
As the name suggests, Air is one of the lightest music bands on the modern scene. The Nicolas Godin and Jean-Benoit Dunckel duo became a worldwide phenomenon with their debut album "Premiers Symptômes". Over the years they released several acclaimed works. One of them is the critically acclaimed soundtrack of the movie "The Virgin Suicides" directed by Sofia Coppola.
The duet takes full advantage of acoustic guitars, bass, and downtempo beat. The simple compositions give their music a light, dream-like quality. No wonder that they are great for an afternoon nap. Essay writers say that this type of sound is inspiring. Some of their best tracks include "Playground Love", "All I Need", "Highschool Lover".
Coldplay
Coldplay is by no means a new band as it has been around since 1996. But, it still holds up pretty well with albums like "Parachutes" and "A Rush of Blood to the Head". Their latest release came in the form of "Music of the Spheres". One can only describe it as the band's cosmic symphony.
Over the years the group sold 100 million album copies worldwide. This makes Coldplay one of the world's best-selling music artists. Coldplay songs often involve minor piano keys, acoustic guitars, and Chris Martin's beautiful voice. Songs such as "The Scientist", "Sparks" and "Yellow" still resonate with people. Nothing beats listening to this group for some relaxation.
Jamiroquai
One can't talk about the English 90s music scene without mentioning the Jamiroquai band. Back in the day, they were pioneers of acid jazz and funk fusion. The band does an excellent job at combining disco, rock, Latin, and electronic music. Think Daft Punk, but with fewer disco vibes.
Sadly, the only thing left from the original group is Jay Kay's lively voice. But, the band did an awesome job of staying true to the original sound over the years. Some of the songs are upbeat, but that doesn't change the fact that they are great to kick back to. Give these songs a spin on your next session:
Space Cowboy
Virtual Insanity
Cosmic Girl
Cloud 9
Little L
Jungle
An excellent blend of neo-soul and funk, Jungle is like sunshine in your ears. Musicians Josh Lloyd-Watson and Tom McFarland managed to teleport the classic 60s soul sound into the 21st century. Their collaboration saw the release of three albums: "Jungle", "For Ever" and "Loving in Stereo". All hits in their own regard.
Songs such as "Cosyrmyne", "Cherry", "House in LA", and "Lucky I Got What I Want" will give peace of mind to anybody. The band also has great upbeat songs, including "Keep Moving", "Heavy California", and "Happy Man". They are also quite soothing to listen to.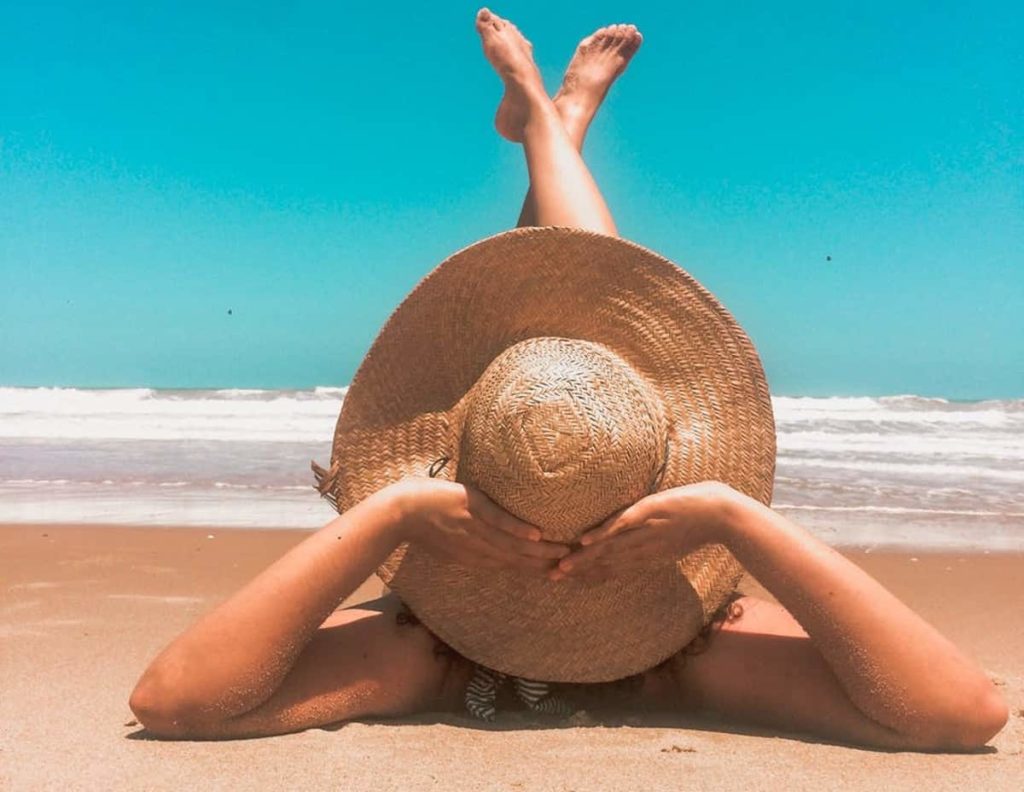 Jungle uses a clever mix of beats, vocals, string instruments, guitar, piano, and vocal samples. This blend makes the band's music hard to forget and even harder to put down. The style is very reminiscent of Fat Larry's Band and Evelyn "Champagne" King.
The Xx
The Xx is another great electronic band from the start of the 21st century. While most of you out there know The Xx from their track "Intro", the band does have other popular songs as well. Hits like "Angels," "VCR," and "Sunset" should be on top of anybody's relaxing music playlists.
The Xx music shares some of the qualities of Air's tracks. Their compositions feel very lightweight with minimal use of instruments. Most of them have Romy Madley Croft's angelic voice, have a simple beat with the use of bass and guitar.
Mumford & Sons
At first, Mumford & Sons may seem out of place in this list. Whatever your thoughts might be about their genre, you should definitely give this band a try. Riding the waves of Thames, the group is the undisputed king of English bluegrass and folk.
The talented band uses a great mix of instruments in their songs. You will listen to a combo of acoustic guitar, keyboard, and drums sometimes mixed with resonator guitar, mandolin, and banjo. Together they will take you from a megapolis to a quiet English countryside.
For some relaxing tunes be sure to check out "The Cave" and "Not With Haste". They are a great introduction to the genre and will most likely make you check out other folk-rock bands.
Zero 7
The English music duet of Henry Binns and Sam Hardaker has been performing since 1997. Many people still love their 2001 album "Simple Things" and the 2004 follow-up "When It Falls".
Why wouldn't they? The band offers a unique blend of acid jazz, electronica, and ambient genres. Zero 7 is incredible at combining snare beats, keyboards, acoustic, and bass guitar. Some of the tracks are almost angelic thanks to the incredible vocals of Tina Dico and Sophie Barker.
Songs such as "Polaris", "In the Waiting Line", "Somersault", "This World", "Destiny", and "In Time" are prime examples of Zero 7`s style. Listening to them feels like sitting on a beach and listening to the sea waves go. Give them a try if you haven't done so before.
So the next time you feel overwhelmed, stressed or tired – hit play and relax. All these bands are guaranteed to melt your worries away.