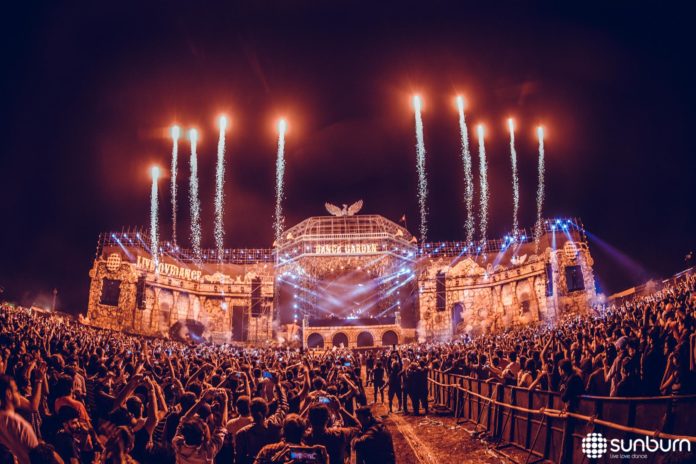 Music has grown global and has pervaded the identities of nationality, race, religion, and other social distinctions. A religious place can always have only had a certain kind of population in it, but a dance festival is where these distinctions melt and people completely immerse themselves in a truly global feeling.
It is shocking and unfortunate to hear that the Sunburn Festival in Pune last year, was planned to be bombed by 5 men who claim to be members of Hindu right-wing group, Sanatan Sanstha.
The news was confirmed by the Anti-Terrorism Squad – Maharashtra Police. The accused have been identified as Vaibhav Raut, Sharad Kalaskar, Sudhanva Gondhalekar, and Shrikant Pangarkar and Avinash Pawar and were arrested in Nalla Sopara, Pune, and Jalna earlier this month.
The reason for their plan to attack the festival was reported that the festival was "against Hindu culture". The same men were also accused of throwing petrol bombs outside cinema halls in Belagavi in Karnataka, during the release of Padmaavat. The ATS also reported that few individuals were also targeted by them; the individuals include an author, a former Marathi newspaper editor, three Marathi authors and playwrights, whose names were not revealed due to security concerns.
One among the three vehicles that were recovered by the police, one also seems to be used in the murder of journalist Gauri Lankesh in Bengaluru in 2017.
Observing all these activities, there is a clear threat to people from the artistic field, who go beyond the leagues of social discrimination in the world. It is a huge concern also for festival organisers who constantly face legal issues regarding permission and when they do manage to find a new home, this happens! Luckily, the plan to bomb the festival did not succeed and we are glad it didn't.
It's kinda shocking that these kinds of elements still exist in the society. What are your thoughts?
Latest posts by Pavan Kumar
(see all)