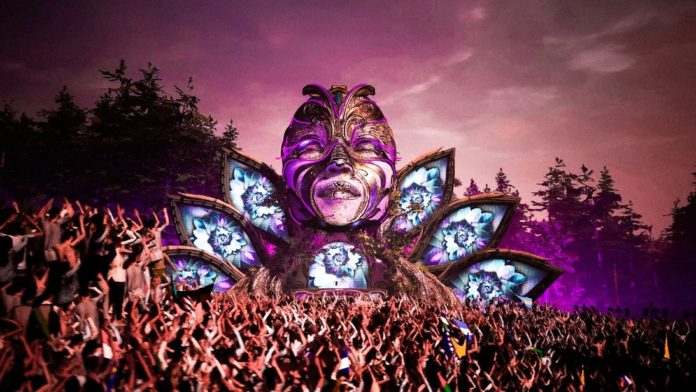 History was created on the grounds of Papilionem yesterday.
The 2nd Day of Tomorrowland came to an end and we were most definitely present on the virtual island while history was being made. There were a lot of performances and as usual, we have our own favourites from the stream.
Here are some of the performances that captured our interest.
Sunnery James and Ryan Marciano
The Amsterdam based duo performed the daybreak ritual and it was groovy as hell. Daybreak sessions make the case for the rest of the day and the duo put forward a perfect start. The set contained a lot of future unidentified releases alongside some noted hits from SJRM themselves.
MaRLo
The trance mastermind took over the freedom stage and delivered thirty minutes of heavy, dark trance and Hard dance records without stopping. MaRLo's dark dive included a fair number of IDs from himself. His set contained records from all genres in the Trance and Hardstyle spectrum.
Laidback Luke
This man is every track list maker's nightmare. A complete mix demon and when it comes to DJing, an absolute legend. Within 40 minutes of his time, Laidback Luke covers everything from popular rap to house and does so with masterfulness. Decades of hands-on-deck experience really helps to craft a great set and this gem is an example of the same.
Wildstylez
Dutch Hardstyle prodigy Wildstylez opened up "The Wall" stage on the holy grounds and there is no way we can put it in words without punching a few walls. Heavy melodies and hell-raising hardstyle is the closest way of describing the dutchman's performance. His set offered 35 minutes of uncontained madness and pure euphoria.
Gryffin
Gryffin's Tomorrowland debut happened on the virtual island happened on day 2 at the "Cave" stage. Gryffin opened the stage for the day with his gravity tour intro and followed up with some elixir like tunes that can seduce anyone into the colourful depth of bass music. Gryffin's set included his collaborations with Slander, John Martin and many more.
David Guetta
The superstar DJ rocked the stage once again. After his thundering performance on the freedom stage on day one as Jack Back, David Guetta came back on the mainstage to perform the headline duties. Filled with new music and a lot of dirty basslines, Guetta performed a fun hour-long set. His set included his hit works with Sia, Bebe Rexha, Raye, Morten and many more.
Reiner Zonneveld
Championing the sound of Dark and pounding acid Techno, Reiner Zonneveld delivered an hour-long set on the Atmosphere stage. While closing a stage, it is important to give everything to it. Zonneveld does just that and more. His set featured tracks from his own record label "Filth on Acid" and many other "acid friendly" labels like Bonzai.
And Honorary mentions to Feest DJ Lucki Luc and Mr. E for keeping the real party going at the Moose Bar.
Our journey with Tomorrowland was magical and we hope yours was too. We are also excited about what's in store in terms of Tomorrowland for the coming days. Will this be the start of a new journey? Only time will tell.
This ends our shortlist of favourites from Day 2 and we would love to know your list too, let us know on our socials.
Latest posts by Mmkrishna Cherla
(see all)