Just in time for the Halloween season, deadmau5 has announced a collaboration with clothing line Blackcraft Cult.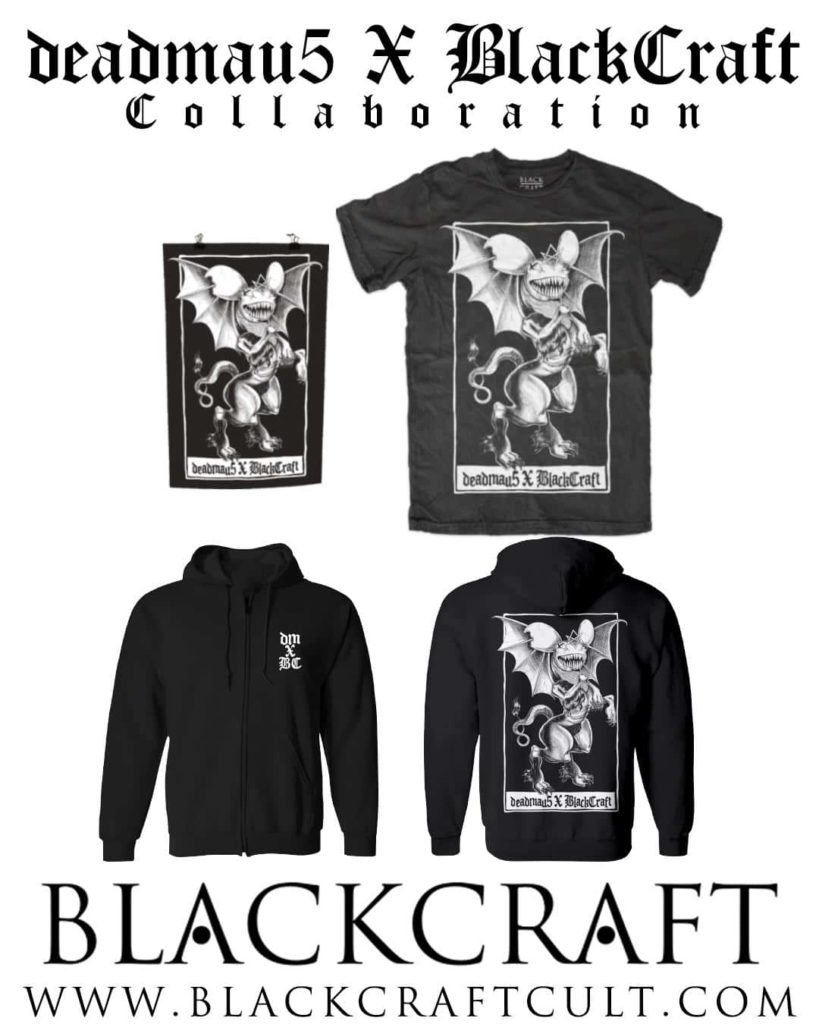 The collection, consisting of a poster, hoodie and t-shirt featuring an ear-bitten, pentagram-crowned mau5, is live here.
The SoCal-based clothing company specializes in heavy metal and industrial-themed streetwear, furniture and accessories. Past collaborations included Ink Master Champion Ryan Ashley and upcoming thriller film American Satan. Blackcraft is best known for celebrating self-empowerment and self-expression via funereal-inspired verbiage and pagan imagery.
The collaboration comes ahead of deadmau5's 'lots of shows in a row pt. 2' tour, taking place in Canada with two U.S. dates at the Red Rocks Amphitheatre in Colorado. Tour dates and ticket information is available here.
The mau5 tweeted about the collection too:
check this random shit out! https://t.co/Oo10KCzlep

— dead mow cinco (@deadmau5) October 3, 2017
And if you think that's all, wait till you hear about Joel's next business venture:
Going into the maple syrup business after the new year. No joke.

— dead mow cinco (@deadmau5) October 3, 2017
Stay tuned for more news about the mau5, right here.
Header image courtesy: Billboard.
Latest posts by Khushrav Bhada
(see all)