You would not have seen another thing like it! Yes, we're talking about the incredible new look that the dance music heaven Hakkasan Las Vegas has gotten itself!
As the EDC Las Vegas was happening in full flow, the biggest highlight was this futuristic design of the club – The Hakkasan Grid, which truly brought "the electric sky" indoors. The launch saw iconic sets from the likes of Tiesto, Calvin Harris, and Steve Aoki.
The 30 foot, 12,000-pound Hakkasan Grid is the largest kinetic light installation in the U.S and was specifically made for the club's ceiling. The 57 triangles illuminate into something totally magical, making the music experience at the place more immersive than ever before.
The seamless flow of patterns between the triangles is the cause of the ceiling being the only pixel-mappable ones in the world.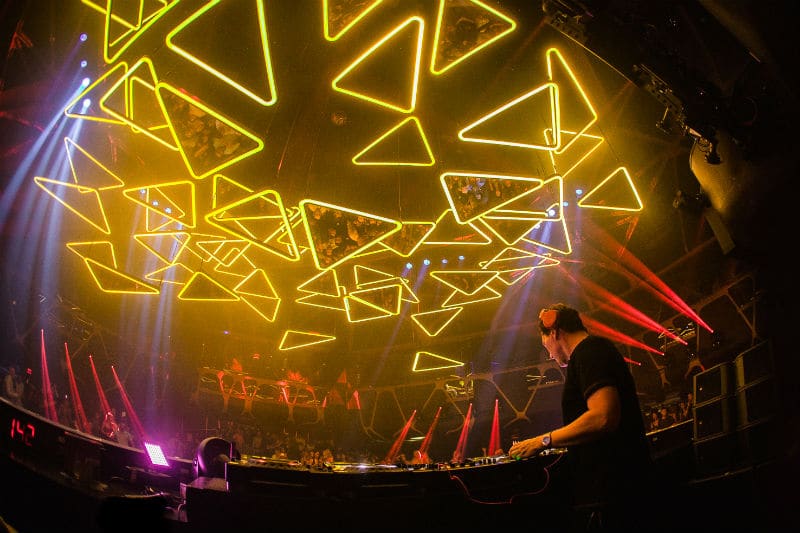 EDC was the perfect time for the launch of something as magnanimous as this! This definitely deserves to make it to your bucket list now! What do you think of it?
Visit the website, to check out the calendar.