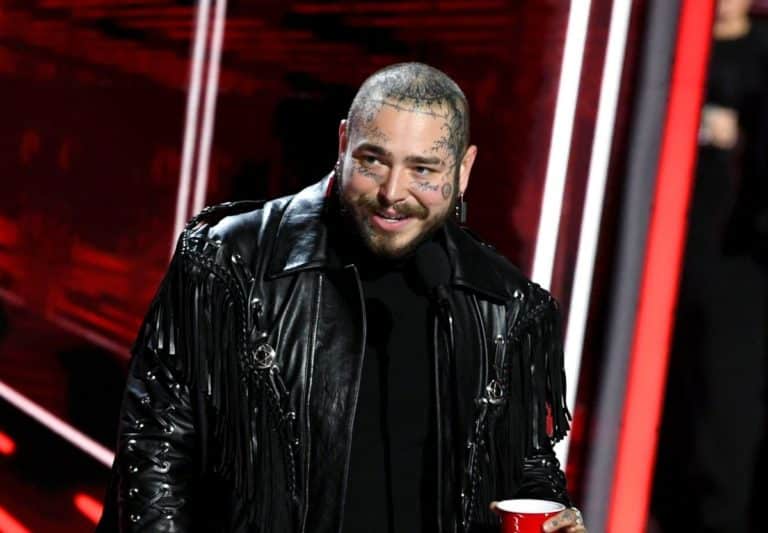 Many artists try to get their music out there and heard by the masses. From sending demos to record companies to appearing on talent shows, there are numerous ways to be heard.
A lot of artists use SoundCloud to help them get heard. The select few have even made a career thanks to SoundCloud. They've been discovered by someone high up in the music industry and offered a contract that has changed their lives.
Let's take a look at 7 top artists that started their career in SoundCloud:
1. Post Malone
In 2015, Post Malone uploaded a song called "White Iverson" to SoundCloud. Little did he know that this song would launch a global career. From New York and feeling a little down on himself, Post Malone soon became a viral sensation.
It's fair to say that this rapper/singer/actor still is one of the world's most revered artists, thanks to his diverse capabilities. Creating unique tracks and music videos, Malone is here to stay. He continues to inspire many people who try to emulate him by making their own songs. They often use music royalty-free and funky and digital cameras that allow them to create amazing videos.
2. Kehlani
While this artist's career may have got a headstart on America's Got Talent, it was SoundCloud that really got her heard. Kehlani released the well-known "Antisummerluv", and she has been in the music forefront ever since.
Following up her first hit with "Down For You" and "Jealous," Kehlani hails from Oakland, California, and remains hugely successful. Little did she know back in 2013 that she would soon be featured on the 2016 movie soundtrack for Suicide Squad.
3. Kygo
The DJ and Producer first garnered Ed Sheeran's attention thanks to his well-known song "I See Fire." Since then, the song has had more than 50 million plays on SoundCloud. Kygo, who is originally from Norway, has had global success, and he's worked with Chris Martin from Coldplay, Ed Sheeran, and even performed at the 2016 Olympics.
These days, Kygo has three albums under his belt and continues to release music that is met with great reception.
4. Lizzo
It's fair to say that Lizzo is one of the world's most famous artists. Her music and talent amaze just about everyone who comes across it. However, she has not always been a global superstar. Joining SoundCloud back in 2011, Lizzo uploaded songs such as "Luv it," "Faded" and many others.
Originally from Detroit, Michigan, Lizzo began performing from a very young age, but she found fame in 2014 when she appeared on the Late Show.
These days, just about everyone has heard of Lizzo. She continues to release excellent music to this day, and it's fair to say that she will be around for a while. This will please many of her ardent fans who continue to be amazed by her talents.
5. Bryson Tiller
Bryson Tiller hails from Kentucky, and he began his illustrious career in 2011. Three years after he released his mixtape named "Killer Instinct Vol. 1", he gained a lot of recognition.
It was the song "Don't" that Tiller uploaded to his SoundCloud account that helped him gain recognition. Released commercially in 2015, a year after it was originally uploaded, the song reached the US Billboard Hot 100. Placing in the top 13 in this illustrious chart helped Bryson Tiller to become one of the best-known R&B and hip-hop artists around.
6. Billie Eilish
Joining SoundCloud in 2014 was perhaps one of the best decisions Billie Eilish ever made. Eilish found fame after releasing "She's Broken" and "Fingers Crossed" along with her brother Finneas.
After signing a record label in 2016, and even more songs in 2017, it was then that Eilish found fame. The young singer who hails from Los Angeles is known throughout the globe for her diverse range of songs. She continues to release songs that rank very highly in charts worldwide.
Little did Billie Eilish know that back in 2014, her decision to upload music to SoundCloud would lead her to become a global phenomenon.
7. Lil Nas X
It seems that uploading music to SoundCloud has been an excellent decision for many well-known artists. Lil Nas X is one of these artists and has recently made his way into the hearts and minds of many.
Hailing from Georgia, Lil Nas X joined SoundCloud in 2015 and has uploaded 39 tracks to date. Every single song this incredible artist has uploaded has gained hundreds of thousands of plays. It's not surprising, really, seeing as his music and his videos are diverse, challenging, and hugely entertaining.
Our Final Thoughts
SoundCloud certainly has been and continues to be one of the best digital music platforms. With the ability to help people launch hugely successful music careers, it's no wonder people love this platform. Who knows, right at this very moment, someone could be uploading a track that could help catapult them to global stardom. Time will tell.