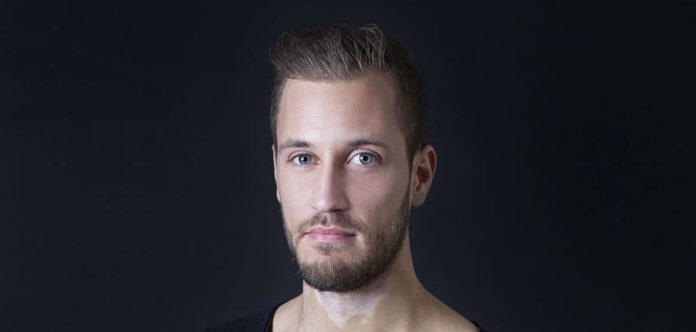 Since bursting on to the scene right back in 2006, Steven Baan AKA Estiva has enjoyed heavy support from the very best DJs in the industry.
From a production standpoint, Steven is blessed with a great desire to follow his heart, musically. It is clear that his thoughts on music and sounds are ever evolving, and this is what makes him an expert in being able to merge different worlds together, effortlessly in the studio.
We caught up with Estiva at ASOT 900, and spoke to him about his ASOT 900 set, "Cabin Fever" and teaching music.
Elsi – So you only just about finished your set an hour ago! How did you experience this year's ASOT?
Estiva – Well, first of all, I was seeing Armin playing the vinyl set and I thought that was really cool. The whole day I was a little bit nervous because of this show and uhm, that set kind of got me in a good vibe and it was nice to start with Armin before me because usually, that is not the case! Usually, I open for him! But now he opened for me!! I just wanted to do something unique. I only had 60 minutes which was the opening slot after Armin. I played a lot of new music. I thought, ok, let's try different stuff so people notice you being unique rather than playing the hits.
Elsi – Well, that's really where you're trying to get to, isn't it? New sound?
Estiva – Yeah, I mean, I'm a producer! I produce a lot of music and I want to test stuff out and introduce people to a new sound. I want to see how things work! Like this set, all of the tunes I've been testing out over the last couple of months and this was my selection that all fit together in 60 min.
Elsi – This is not the first ASOT in Utrecht for you did this year feel any different for you?
Estiva – Of course this was different! I mean, this was the Main stage!! I've never played the Main stage, well, yes elsewhere but not in Utrecht and Utrecht for me, this is the number one ASOT Festival. This is where it all started for me. Back in the day, it started in the Brabant Halle and then the Jaarbeurs but never on the main stage.
Elsi – Touching on the new music subject, did you have any new releases specifically for ASOT that you played for the first time?
Estiva – Well, I should have played "Cabin Fever", that's a track Dennis Sheperd, Orjan, Nifra and myself did with the 4 of us this summer and I think it's an amazing track but for me, it just wasn't the right track to fit in. I mean I had 60 minutes! I have 300 tracks to be playing from so I had to make a selection and it didn't make it. A lot of people will be playing it and Armin played it yesterday during the pre-party so…
Elsi – I heard it didn't take long to make that track either, care to share how long?
Estiva – The track? It was just an afternoon or early evening…it kind of happened…
Elsi – Do you have that often? Or is it with specific artists that you have a vibe with?
Estiva – Well I don't really collab with people too much. But this, the record we made in Bulgaria during the Master Classes this summer was with very talented people. After Master Class, we sat together and it kind of happened…We had a laptop open with producing software and one of us started and everyone joined in. Usually, I'm on my own and make music on my own. This was unique and it was fun.
Elsi – So are you going to do it more often then?
Estiva – Well, I like it to be spontaneous.
Elsi – Speaking of Masterclasses, I hear you're teaching them nowadays?
Estiva – Yeah, well, I did Armada University this summer and you can see me teach music. It's kind of weird because when I'm in my studio I kind of do whatever comes up in my mind without thinking about what I'm doing, so when I actually have to explain what I'm doing it was strange, it didn't feel natural. I had a lot of good responses to my master class and at the trance retreat or "Soundcation" as it's called right now by Dennis Sheperd, I was lecturing people as well and it's fun. I mean when people are excited about music and they're ready to learn it's a lot of fun.
Elsi – Did you ever see yourself becoming a teacher?
Estiva – No, definitely not…I hated teachers 🙂

Latest posts by Elsi Mink
(see all)