Growing fans across the globe love to collect merchandise that is in any way connected to their artists.
If you are a fan who grew up with an artist in the '70s and 80's it began with autographed Vinyl record discs. The ones who grew up from the 90's it began with autographed CD's and topical t-shirts to mugs, wrist bands and any other accessory you could think of.
Merchandise is a customized article that strengthens the fondness of a fan for an artist, music, and band. While it does add a revenue stream for musicians, it is one piece of article that a fan can keep with themselves; which makes personalization a big factor in the lives of fans.
Imagine that there is a fan who love Armin Van Buuren, and he wakes up every morning listening to his favorite Armin tracks, it would be phenomenal if his love for Armin can be amplified with personalized signed CD's, autographed mugs, and maybe an Armin necklace. Yes, this kind of personalization is easily available.
https://www.getnamenecklace.com/ is a website that helps personalize rings and necklaces with whatever you want. Imagine having dog tags with your favorite artist names and pictures engraved on them, that you can always have on you. Moreover, you can also try their unique styles of pendants, and get your favorite artist names engraved on them along with your favorite quote of them. Sometimes, your favorite artist quotes help give you the power to overcome almost anything.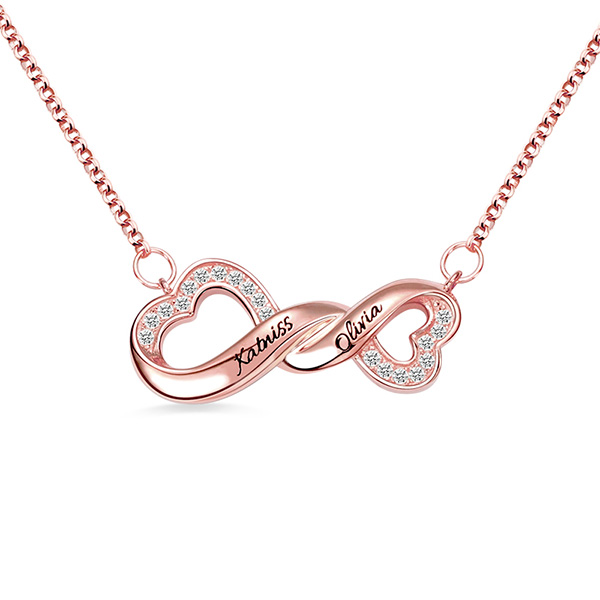 There's also a cool Double Heart Name Necklace which you can check out.
The icing on the cake lies in the 99-day return policy. So, if you don't like what you have got, you have a period of 99 days to return it, along with free shipping. Getting personalized jewelry of your favorite artists could not get any easier.
If you did not want to buy any personalized jewelry right now, you could get a few quirky ones for your next EDM festival for you and your friends to root for your artist that may be playing. So, go invest in you personalize artist merch, and tell us which artist or artist quote are you getting printed on your merch?
Latest posts by Paridhi Bhatiya
(see all)