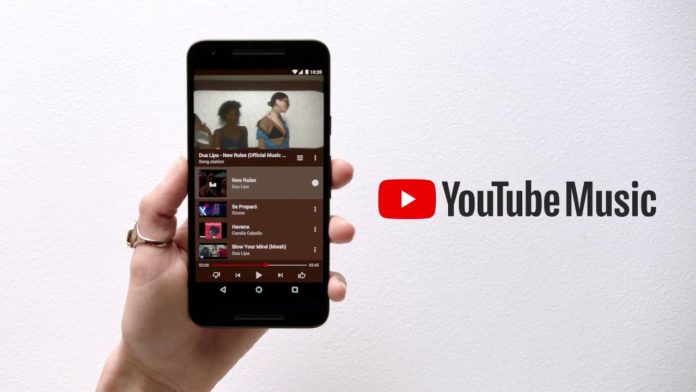 The wait is over! Whether you want to find more of the music you love or effortlessly discover new favorites, it's all here!
YouTube today announced the launch of its new music streaming app – YouTube Music, in India.
YouTube Music is a reimagined, made-for-music app and web player with official songs, albums, thousands of playlists and artist radio plus YouTube's tremendous catalog of remixes, live performances, covers and music videos that you can't find anywhere else – all simply organized and personalized. For the first time, all the ways music moves you can be found in one place.
While all this is available for free in the ad-supported version of YouTube Music, the company has also announced YouTube Music Premium, a paid membership that allows users to play songs and videos in the background, while they toggle between apps, write a text message or lock their phone during a run. YouTube Music Premium also offers offline downloads and a completely ad-free experience — all starting at just ₹99 a month*.
Here are six reasons that make YouTube Music stand out:
It's ALL here! Not just music videos, but official songs, albums, singles, remixes, live performances, covers and hard-to-find music that one can find only on YouTube.
Recommendations built for you. A home screen that dynamically adapts to provide recommendations based on the music played before and what the listener is doing.
Thousands of playlists across any genre, mood, activity, or language.
Smart search so we'll find the song, even if you can't remember what it's called. "That rap song with flute"? We got you. You can also search by lyrics (even if they're wrong). It's "Starbucks lovers," right?
The hottest videos. YouTube Music will keep you updated on what's hot! The hottest videos in the world are right there, on their dedicated Hotlist screen.
Download your favorite tracks. For paid members, your Offline Mixtape automatically downloads up to 100 songs you love on your mobile device, in case you forgot to do it yourself. And yes, paid members can also download songs, videos, albums or playlists too.
Subscribers of Google Play Music will get YouTube Music Premium membership as part of their subscription each month. And for them nothing will change — they will still be able to access all of their purchased music, uploads and playlists in Google Play Music just like always.
Additionally, YouTube is also bringing YouTube Premium to India. YouTube Premium will be available for ₹129 a month, will include membership to YouTube Music Premium, and offer an ad-free experience with background play and offline downloads for millions of videos on YouTube, as well as access to all YouTube Originals.
Download the app here.
Note: *Standard eligibility applies: Offer only available to customers who are not current YouTube Premium, YouTube Music Premium or Google Play Music subscribers. At the end of the trial period, users will be automatically charged the standard subscription price unless cancelled before the end of the trial. Offer must be redeemed by March 31, 2020.